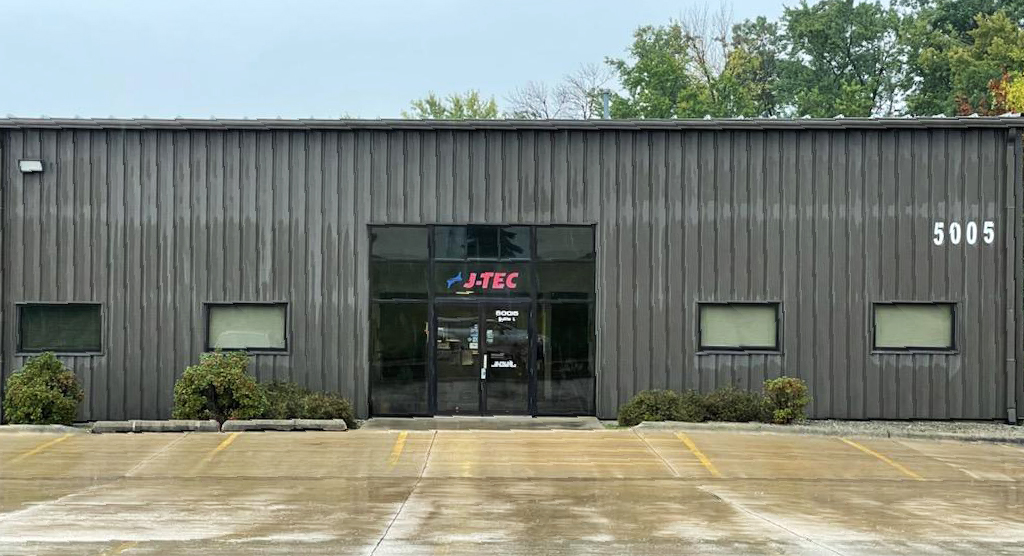 Located in the Heartland Community of Cedar Rapids, Iowa
J-TEC has been providing vortex flow meters and sensors for automotive, military, industrial and mining applications since 1968.
J-TEC's first development efforts resulted in a technique for measuring ocean currents and an anemometer for the National Data Buoy Program to aid in weather forecasting.  This invention of a unique and proprietary technology has formed the basis of the principal products of the company and led J-TEC into various flow measurement markets.
J-TEC developed and perfected the detection of vortex shedding through ultrasonic sensing in 1968.  An ultrasonic beam, located downstream from a small strut, is transmitted through the vortex pattern.
As the vortices travel through the beam, they modulate its carrier wave.  This signal is processed electronically, providing a very accurate reading of the flow rate.  Because the number of vortices formed is directly proportional to the rate of flow, this technology provides a highly accurate and extremely useful method to determine flow in a wide range of applications.  Founders:  Theodore Johnson and Robert Joy.
Using this technology, J-TEC provides a variety of flow meters for your internal combustion engine testing and other requirements.
J-TEC Associates is an employee-owned company, based in Cedar Rapids, IA and became part of the Rayser Holdings portfolio in December 2020. Now, we are proud to stand beside CarePro Health Services, KELTEK, Inc., and Midwest Memorials to form the employee owned Rayser community. Visit rayserholdings.com to learn more.